Afterschool Program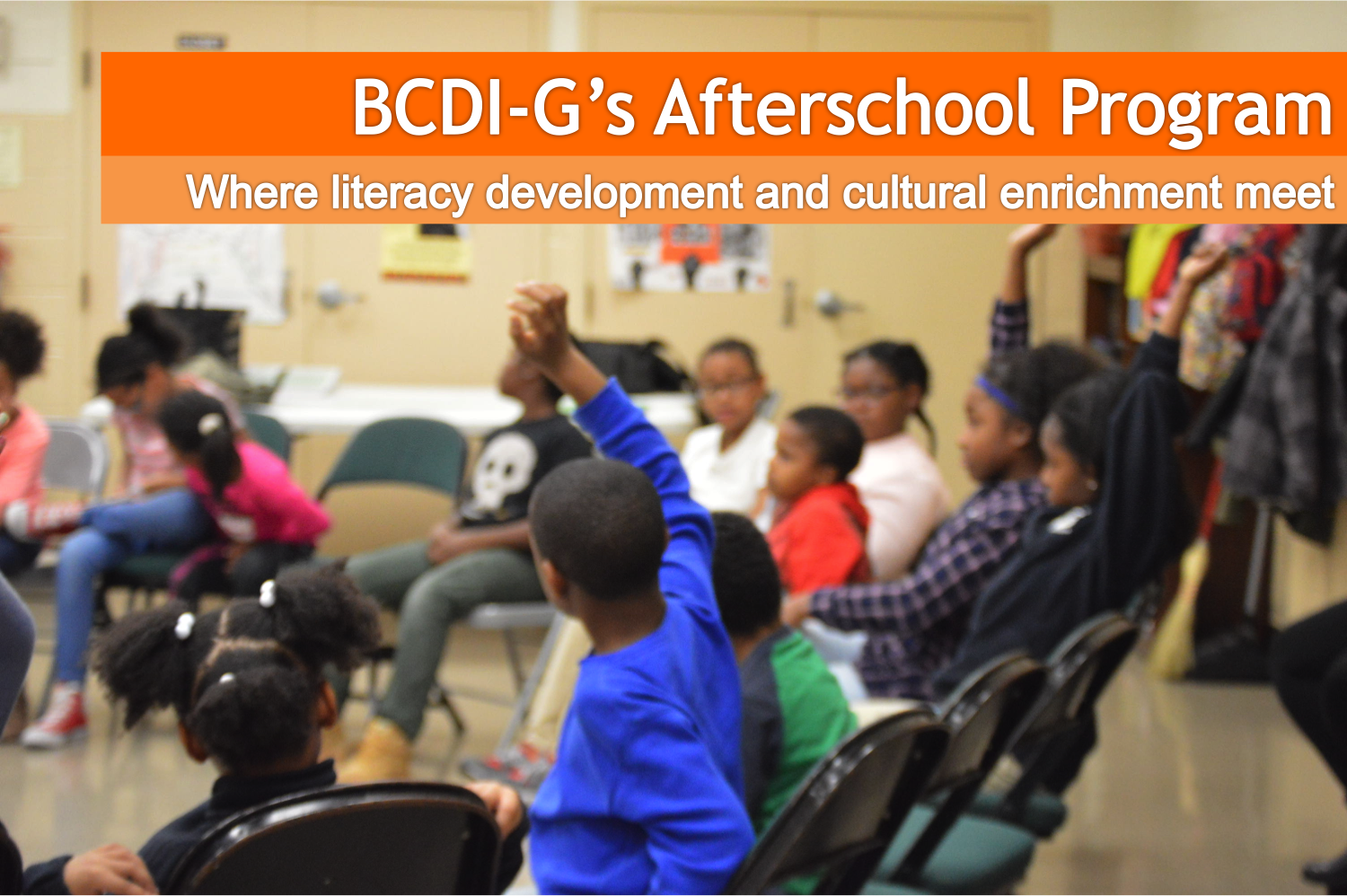 Program Dates:
August 29, 2016 - June 9, 2017
Black Child Development Institute of Greensboro, Inc. has worked alongside the Children's Defense Fund to bring you Greensboro's first CDF Freedom School program (2011). After 6 years of implementing this highly impactful nationally-certified summer literacy program, we're proud to offer an afterschool literacy program modeled after it!
Like Freedom School, our 3rd annual Afterschool Program will focus on enrichment, literacy, and homework assistance, while helping your children (those currently enrolled in GCS's 1st - 5th grades) fall in love with reading, increase their self-esteem, and generate more positive attitudes toward learning!
This afterschool program is offered daily (Monday through Friday) at a cost of $45 per week for each child. Scholarships are available for families that can show proof of eligibility for free/reduced lunch, bringing the cost to $25 per week for each child. In addition, an activity fee of $8 per child will be charged on days when full-day programming is offered (on Teacher Workdays that fall on the traditional Guilford County Schools schedule).
For additional information please contact:
LaShaunna Coles at lcoles@BlackChildDevelopment.org or 336-617-3628
We value the partnership that we have with our Sponsors. Please take a minute to support them by visiting their websites above. Also, if you would like to become a donor to BCDI-G click here.