Afterschool Program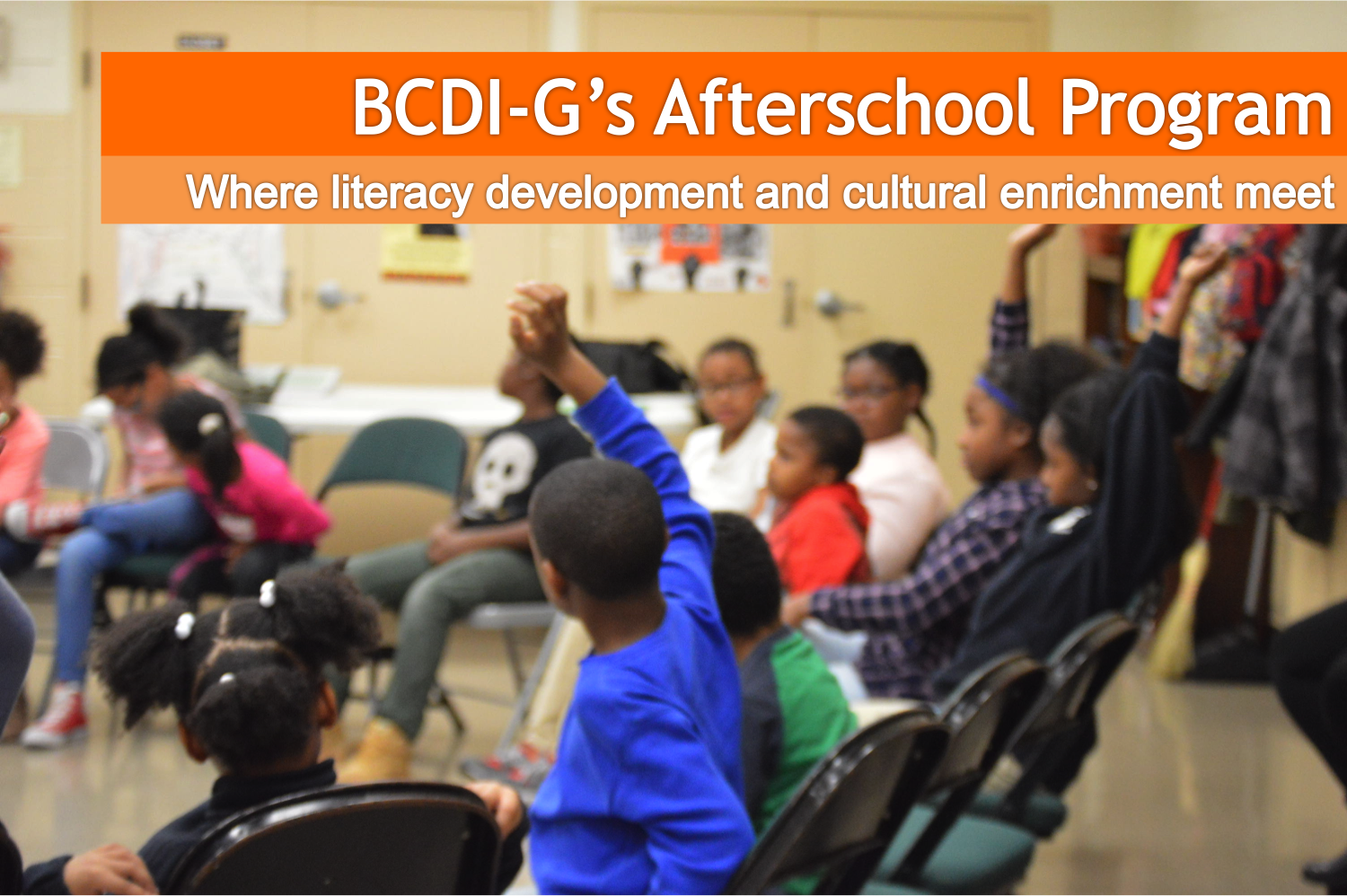 Program Dates & Times:
August 28, 2017 - June 8, 2018 | Mondays - Fridays, 2:45pm - 6:00pm
Windsor Recreation Center | 1601 E. Gate City Blvd, Greensboro, NC 27401
Black Child Development Institute of Greensboro, Inc. is proud to offer our Afterschool Program for the fourth year! This extended learning program focuses on enrichment, literacy, and homework assistance, while helping your children (those currently enrolled in 1st-5th grade in Guilford County Schools) fall in love with reading, increase their self-esteem, and generate more positive attitudes toward learning!
In addition, Pick Up will be available for students attending Simkins and Rankin Elementary Schools! Also, Guilford County Schools will provide transportation for children that attend any local magnet school!
The Afterschool Program is offered daily (Monday through Friday) in accordance with the traditional Guilford County Schools schedule. Full-day programming will be offered on Teacher Workdays! This program also features a sliding fee scale for its weekly payments. These payments range from $25-$45 per week, and are detailed in the application. In addition, an activity fee of $8 per child will be charged on days when full-day programming is offered (on Teacher Workdays that fall on the traditional Guilford County Schools schedule).
For additional information please contact:
LaShaunna Coles at lcoles@BlackChildDevelopment.org or 336-617-3628
We value the partnership that we have with our Sponsors. Please take a minute to support them by visiting their websites above. Also, if you would like to become a donor to BCDI-G click here.