Become a volunteer!!
Our children are the promise of the future.
Our hope for a better tomorrow.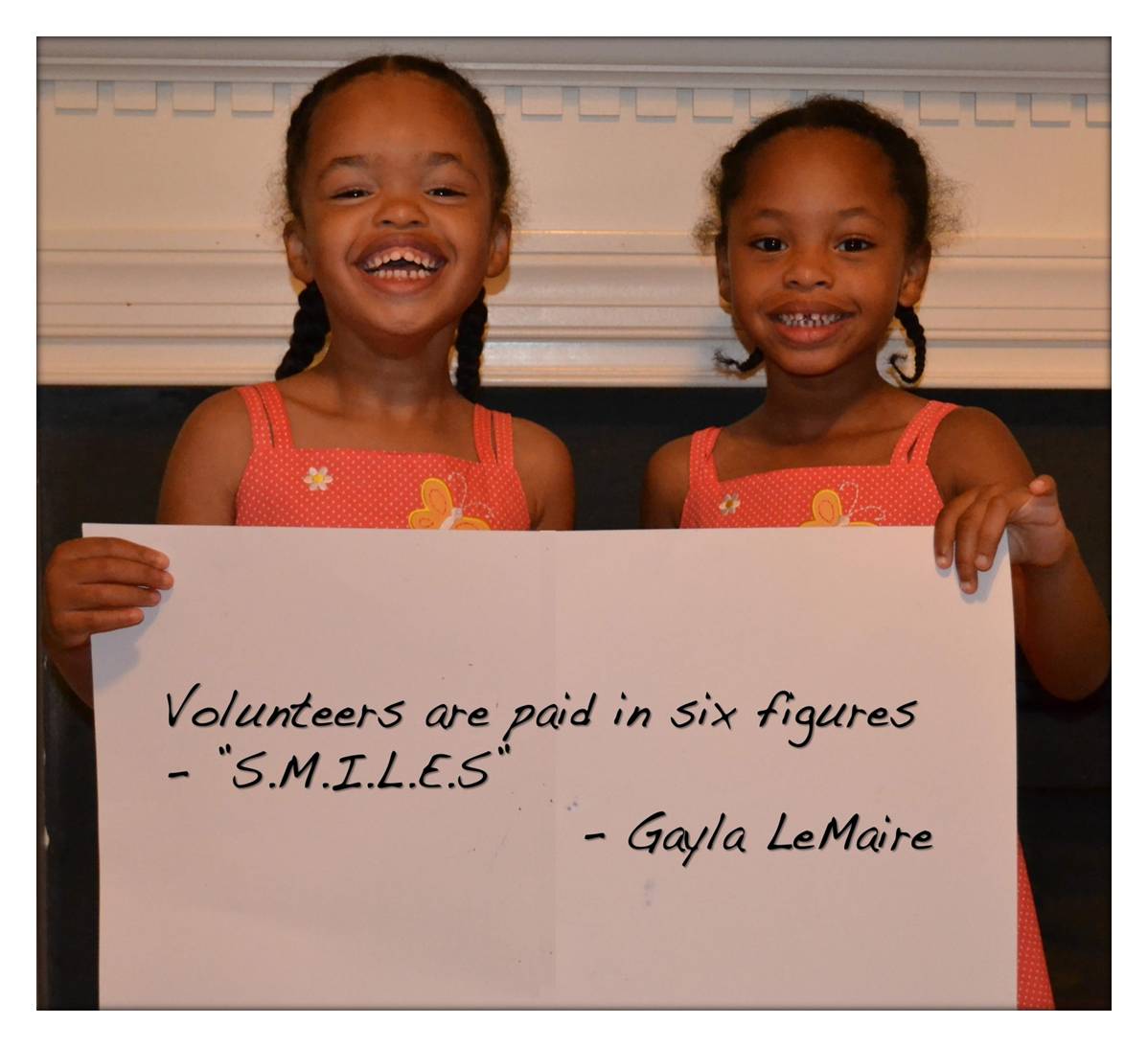 Each year BCDI-G recruits, screens, and trains volunteers to touch lives and generously share their knowledge, time, and experience so that children can realize their dreams and celebrate their successes. If you want to help in our work to improve and protect the quality of life of children, youth, and families, consider volunteering with us! To get started, please check out the available opportunities below, download the Volunteer Enrollment Form,and send completed forms to our office.

Volunteer at our Afterschool Literacy Program
This program will begin on August 29, 2016. We will begin accepting volunteers immediately!
Responsibilities include assisting children with homework, serving as a classroom assistant, helping distribute snacks, etc., depending on what time you serve! This opportunity is great because it allows for flexibility in your schedule.
This site operates Mondays - Fridays from 2:30pm - 6:30pm
NOTE: The site is open on Teacher Workdays and Early Release Days, providing extended service opportunities!
Volunteer at our Spirit of Excellence Tutoring Program
This program will begin in October. Volunteer opportunities here will begin as early as late October.
Responsibilities include assisting our children with homework completion and skill development in a one-on-one setting. Volunteer Tutors serve at least 1 full hour at a time on alternate days. For example, 4-5pm on Mondays and Wednesdays!
This site operates Mondays - Thursdays 3:00pm - 6:00pm
NOTE: We prefer for Volunteer Tutors to make a minimum commitment of one academic semester. This would mean you could start service in October and end around mid-December!
Volunteer in our office
Now accepting a limited number of volunteers!
Responsibilities include organizing and categorizing our large book collection, and creating a digital inventory for us! There may be other clerical things we need assistance with along the way.
Our office operates Mondays - Friday 8:30pm - 5:00pm
If you have any questions, please feel free to contact Keyshia Haithcock-Johnson.
We value the partnership that we have with our Sponsors. Please take a minute to support them by visiting their websites above. Also, if you would like to become a donor to BCDI-G click here.