AmeriCorps - F.A.Q.
Here's a list of some Frequently Asked Questions
1) What is AmeriCorps?
AmeriCorps is a network of local, state and national service programs that connect more than 75,000 adults of all ages and backgrounds with service opportunities in their community. Participants, known as Members, are placed with local nonprofit groups, such as the Black Child Development Institute of Greensboro (BCDI-G). Together they "get things done" by strengthening the community, making a difference in the life of a child and by igniting the spirit of volunteerism.

2) What Benefits do Members Receive?

AmeriCorps Members receive an annual stipend, paid biweekly, and are eligible for an education award upon successful completion of the program. Stipends and education awards depend upon level of service. Half-Time Members (900 hrs) receive $7,000 in stipends and $2,960.00 in education awards, and Reduced Half-Time Members(675 hrs) receive $5,500 in stipends and an education award of $2,255.24. Minimal-Time Members (300 hrs) recieve an education award only in the amount of $1,566,14.

3) What are the qualifications for Membership?
In order to serve you must be 18 years or older, or 17 with written parental consent. You must be a U.S. citizen or permanent resident, and must have a High School Diploma or GED, or be in a program for completion. You also must be committed to serving the full term for the program year.

4) What are the programs offered?
To meet the needs of the community, BCDI-G recruits, screens and trains Members to serve as tutors of students "at-risk" of academic failure. BCDI-G currently has one AmeriCorps program -The Spirit of Excellence AmeriCorps Tutoring Program.
The Spirit of Excellence AmeriCorps Tutoring Program recruits, screens and extensively trains 36 Members who provide an average of 900 hours each of one-on-one supplemental academic assistance to children and youth in community based tutorial sites, in schools, and at after-school programs. The current Spirit of Excellence program year is from September 2017 to August 2018.(Applications are available for the 2017-2018 year!!!)
In addition to their tutoring responsibilities, Members will engage in service projects that aid the community and promotes leadership.

5) Who Sponsors the Program?
The Spirit of Excellence AmeriCorps Program is funded by the North Carolina Commission and the Corporation for National and Community Service.

6) Where can I find additional information?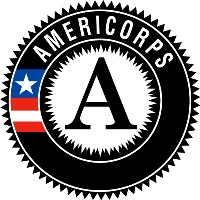 Please contact our AmeriCorps Director with any questions. Her contact information is below:

Jocquita Williams
Director of Programs
JWilliams@BlackChildDevelopment.org
(336) 310-5512
For additional information about AmeriCorps, please visit their website at www.americorps.gov
We value the partnership that we have with our Sponsors. Please take a minute to support them by visiting their websites above. Also, if you would like to become a donor to BCDI-G click here.