Prospective Members
We are now accepting applications for the 2017-2018 program year. Find the application here.
With a significant focus on improving the literacy skills of all children served, AmeriCorps Members are at the forefront of educating and empowering children in Guilford County. As our founder Sarah Walden Herbin once said, "Who, If not Us, Will advocate for our children."
BCDI-G's 2017-2018 Spirit of Excellence AmeriCorps Program will began its new program year in September of 2017 and will conclude in August of 2018. Members make a one-year commitment to serve 900 or 675 hours during the program year. They are placed at community sites and schools to provide tutorial services, and are also engaged in service projects and professional/personal development trainings throughout the program year. 900-hour Members are being paid $6,500 over the course of the program year, and 675 hour Members are being paid $5,000. These figures are broken down into bi-weekly payments. Additionally, members who earn 900, 675, or more hours at the conclusion of the program year are eligible for an education award of $2,887.50 and $2,200.00 respectively, to repay student loans, pay current tuition expenses, or use for approved school-to-work programs.
Selected members will participate in an intense orientation, which will include:
1. Information about the Spirit of Excellence AmeriCorps program, the North Carolina Commission on Volunteerism and Community Service, and the Corporation for National and Community Service
2. Strategies on how to effectively tutor students
3. Impactful community service projects
4. Trainings in areas such as CPR/First Aid, Disaster Preparedness, Communication and Leadership Skills and so much more.
---
FYI
The Spirit of Excellence AmeriCorps Program is funded by the North Carolina Commission and the Corporation for National and Community Service. Black Child Development Institute of Greensboro, Inc. is an equal opportunity employer. We welcome diversity and will provide reasonable accommodations for persons with disabilities. Please visit www.americorps.gov for additional information about the AmeriCorps program.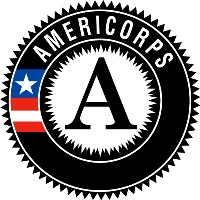 To begin the application process, please download the application and submit to:
Jocquita Williams
Director of Programs
JWilliams@BlackChildDevelopment.org
415 N. Edgeworth Street, Ste. 230
Greensboro, NC 27401
We value the partnership that we have with our Sponsors. Please take a minute to support them by visiting their websites above. Also, if you would like to become a donor to BCDI-G click here.