Summer Leadership and Literacy Program
Program Dates:
June 19, 2017 - August 4, 2017
Who's eligible?: Returning scholars (last two years) and current program participants (Tutoring and Afterschool) ONLY
Application Process: The deadline to apply has now passed
Enrollment Fee: $40.00 per child, due upon acceptance
Black Child Development Institute of Greensboro, Inc. is excited to offer a literacy-based summer enrichment program for the 7th year! Our program may have a new name, but our focus on helping your children (those currently enrolled in GCS's 1st - 8th grades) combat summer reading slide and learn to truly enjoy reading remains the same! "Summer Slide" is the term used when children fall behind over the summer due to insufficient access to academic resources. Our goal is to provide a quality summer program that includes high quality literacy enrichment and parent/family involvement to support your children and show them the importance of education!
Thanks to a new partnership with New Zion Missionary Baptist Church, BCDI-G's program participants will not only combat the effects of summer slide but will be engaging in leadership development, afternoon enrichment activities, and weekly field trips.
For additional information please contact:
LaShaunna Coles at lcoles@BlackChildDevelopment.org or 336-617-3628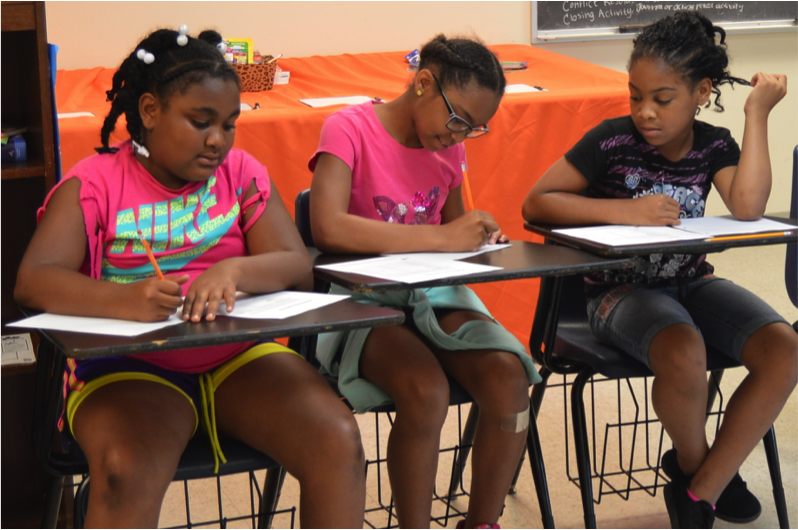 Check out these videos from the
2016 Freedom School
We value the partnership that we have with our Sponsors. Please take a minute to support them by visiting their websites above. Also, if you would like to become a donor to BCDI-G click here.